Last spring, I went to a butchery class at a local "Farmette". The butchery class was interesting, but I really took a lot from the lady who ran the Farmette. She was absolutely inspirational! She was living a life I wanted to live. She had an amazing little spot on a river, grew her own crops, had bee hives, hosted farm weddings, and had a fun menagerie of animals. She also had a personality as big as her farm with a warmth that drew you to her.
At one point in the day, she introduced us to Gram. Gram was a baby goat who had been born on her farm and who I met while cradled in her arms. I fell instantly in love with the little dude. She mentioned that she may be looking for a new home for Gram, his mom, and two other Nigerian Dwarf does. I mentioned that I may be interested in them….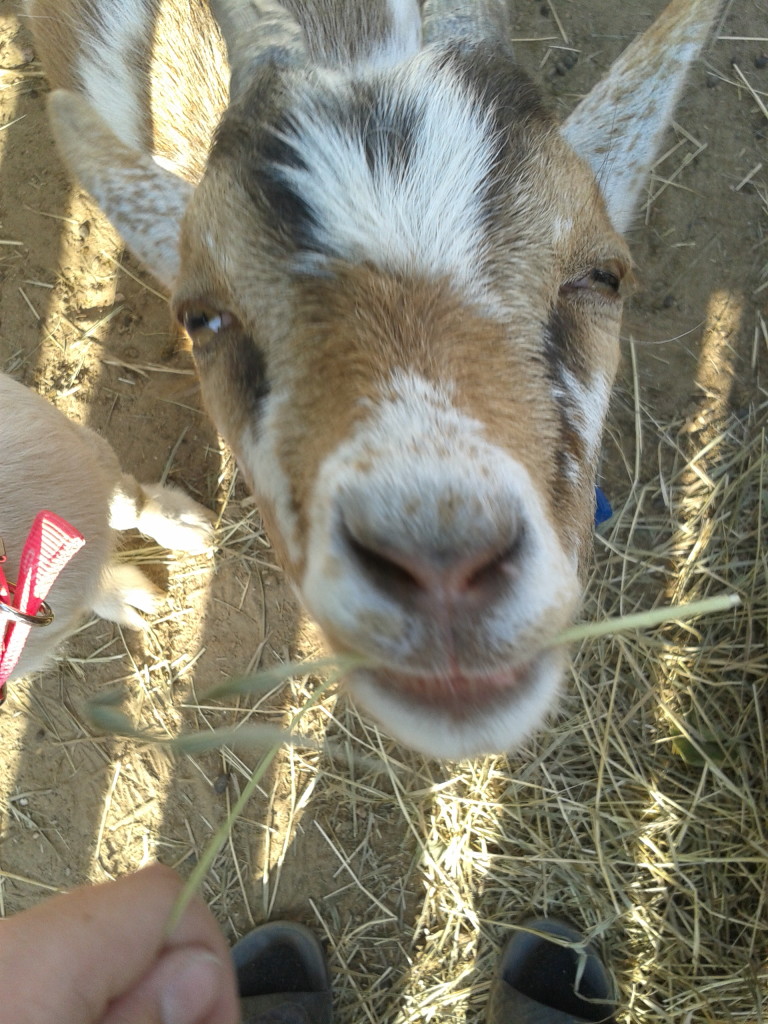 I know, I know…..we were in no way ready for goats. Once again, I'm putting the cart before the horse. Whatever…
A couple months later, we went to the same Farmette for a farm to table dinner. Gram and his goat family were still there and it was my opportunity to convince hubby that we needed goats. We went into the animal corral with the alpacas, llama, goats, chickens, and rabbits. I should also mention, I had on a dress and sandals. Not the best farm wear. After snuggling with Gram, scratching his goat tribe, and avoiding the love of an amorous alpaca, hubby was mildly convinced we could maybe have goats. Maybe. Someday. Possibly.
We just weren't ready for goats. We didn't have a pen for them. We didn't have a covered area for them. We didn't really know anything about them.
Then one day I got a phone call…….
Wonderful Farmette lady: "Hey, we've had a tragedy here at the farm and either a bear or mountain lion has killed one of our goats. I'm worried that it will come back and kill one of your goats! Can you come get them today?"
Me: **Thinking about the logistics of getting goats that day…..I need a truck….I need some way to contain the goats within the truck…..I need a place to put them when I get them home** "Ummmmmm……sure?"
So, long story short, I got the goats home and put them in the dog pen. By myself. Like a frickin' super star.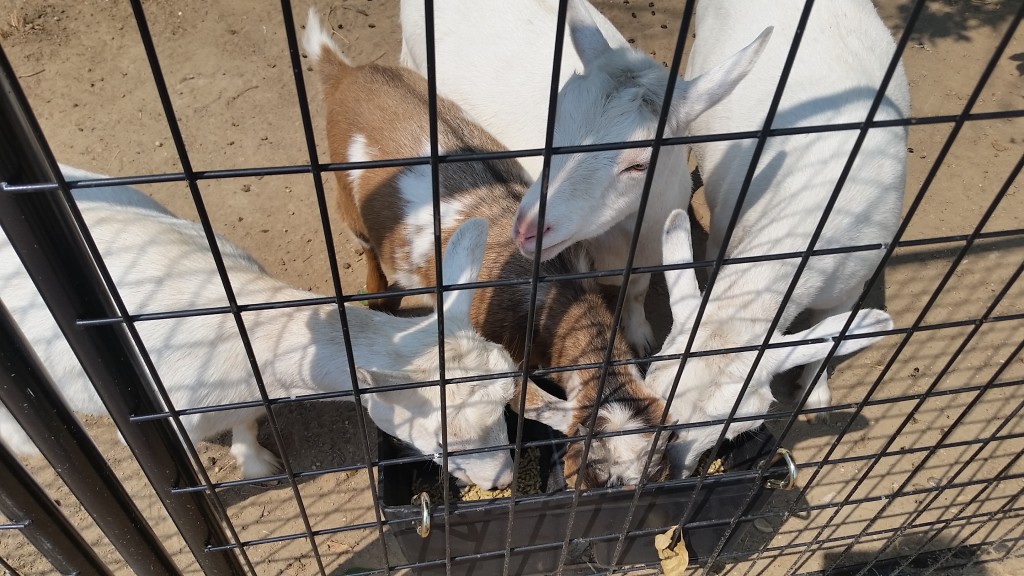 Needless to say, the dogs were not pleased with this arrangement. They did, however, enjoy snacking on the goat pellets I couldn't get cleaned out once the goats moved to their new enclosure! They thought they were Raisinettes!
Over the next two weeks, we installed fencing, built a goat house, and moved the goats to their new area.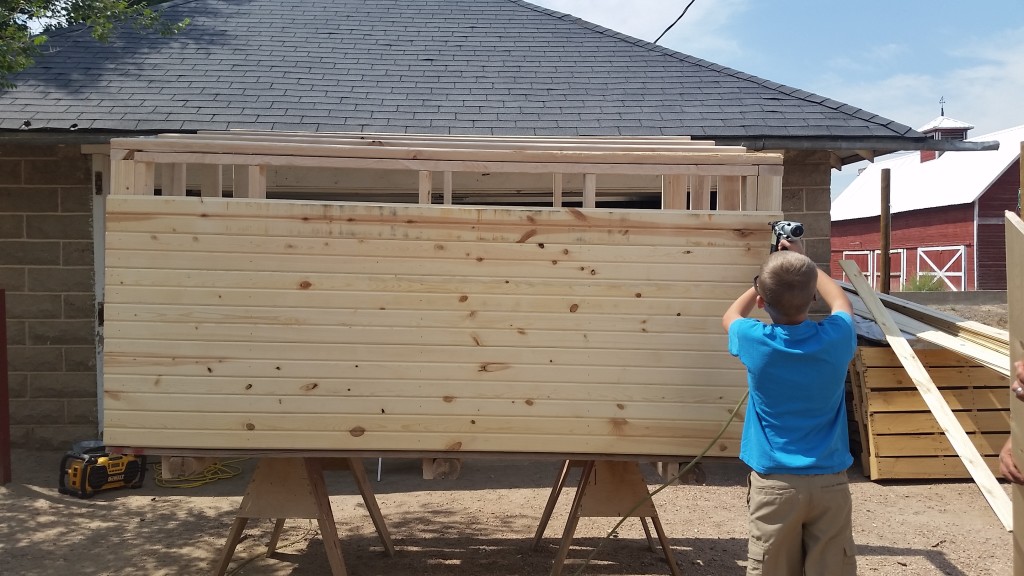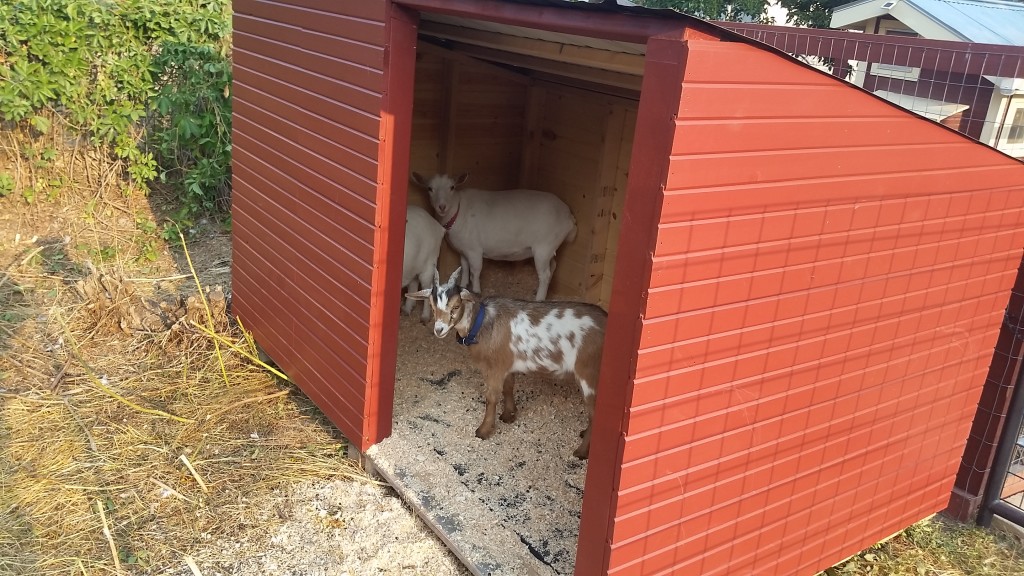 Since then, we've enjoyed watching the goats be goats. They are really funny animals and have done an amazing job eating down all the brush and weeds in the pen they're in. I've learned all about trimming hooves. I even built a milking stand to make hoof trimming (and eventually milking) easier.
All by myself. Like a super star.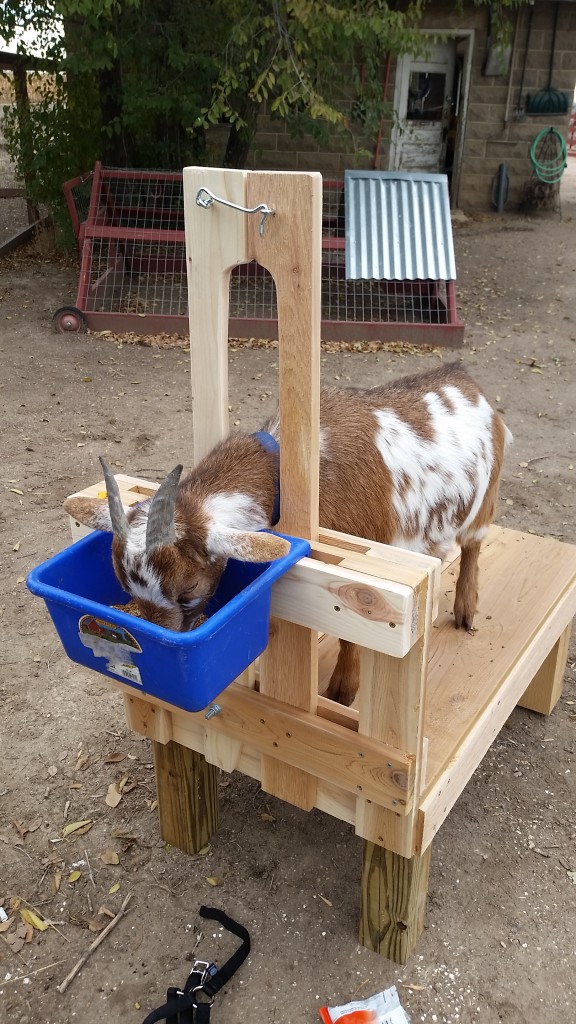 And, recently, I learned that goats absolutely LOVE christmas trees!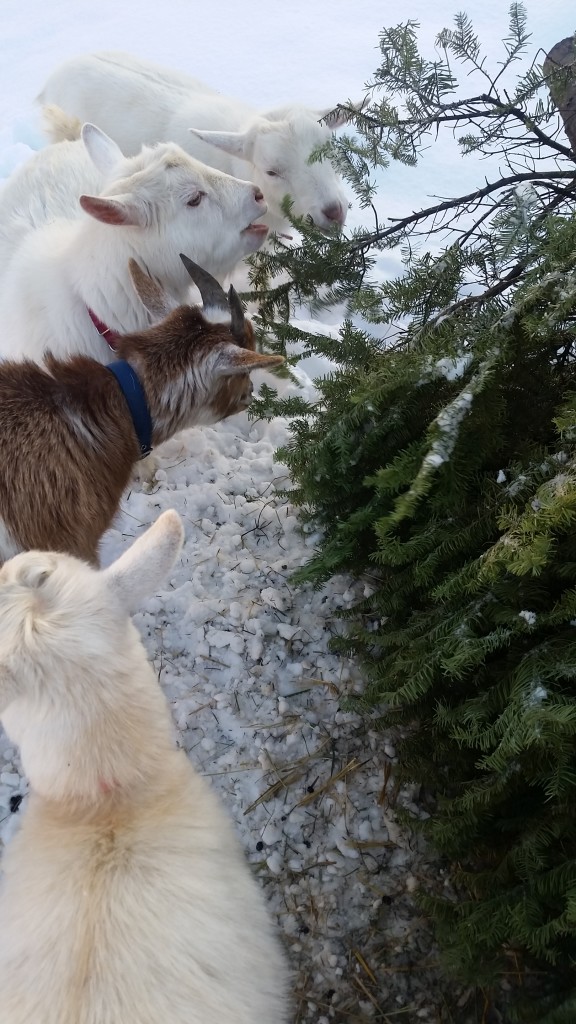 Someday, I'd like to have goat milk and make goat cheese, but until that happens, I'm just enjoying having these fun additions to our farmstead!